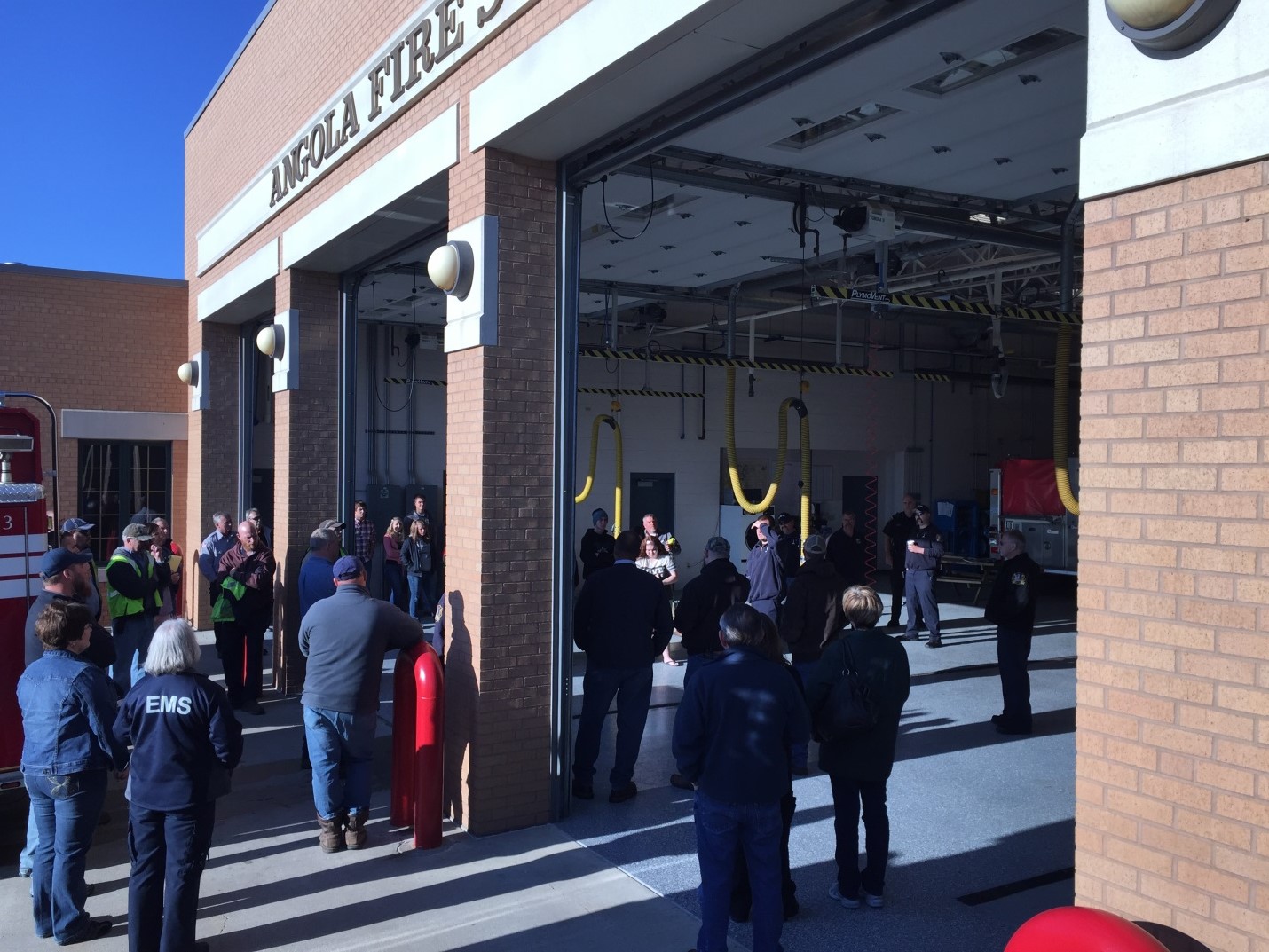 Today the City of Angola conducted a mock tornado drill that included all the city departments as well as Steuben County EMS, Steuben County EMA and members of the District 3 Incident Management Team. Each department that was involved in the drill was given tasks that their department may be responding to in the event a tornado hits the city. There were building collapse, power lines down, broken water lines, people trapped under objects and may other mock incidents for employees to mitigate. All the city department heads were brought together in an area command at the fire station where they were given their assignments and then passed them on to their departments. These mock events are Important for the different departments to learn their role in case of a large event would happen.
We learned many things by doing this drill both good and some that need improvement. This is how we learn my having drills like this. The City of Angola is better prepared to respond to a disaster after completing this drill.
The photo above is of the city employees being briefed prior to the drill by Lt. Erich Kaiser. Lt Kaiser spent many hours planning this drill for the city and without his time spent this drill would not have been a success.
T.R. Hagerty
Public Information Officer